Access
Map
Our Studio (Reservation Required)
Meguro Station, JR (Japan Railway) Yamanote Line - 1 minute walking distance from the West exit
Meguro Station, Subway Toei Mita Line - 3 minutes walking distance from the Central exit
KIMONO PHOTO STUDIO 和(wa)
Address: Meguro Nishiguchi Mansion 1-804,
2-24-13, Kamiosaki, Shinagawa-ku, Tokyo
東京都品川区上大崎2丁目24-13 目黒西口マンション1号館804 (in Japanese)
TEL 070-6455-9831
FAX 03-6417-9312
E-mail
info@kimono-wa.com
Business Hours/10:00〜18:00(closed on Sunday and Japanese national holidays)
The latest start time 15:30
Please check the NEWS section for special store holidays and hours.
No parking available
Access to KIMONO PHOTO STUDIO WA
KIMONO PHOTO STUDIO WA is at very convenient place in Meguro, Tokyo.
Actually Meguro was the 3rd most popular place to live in Tokyo 2015 ranking.
Meguro is located west side of Tokyo, 12 minutes from Shinjuku and 5 minutes from Shibuya by train, good location!
私たちのスタジオは目黒のとっても便利な場所にあります。ちなみに、目黒は2015年住みたい町(東京)ランキング3位だったんですよ。
Here is how to go to our studio from Meguro station. There are 2 stations in Meguro,
JR(Japan Railway) Meguro station and Metro Meguro station.
From Metro Meguro station, go up to the ground first and walk to JR Meguro station across the street.
目黒駅からスタジオへの行き方です。目黒にはJRと地下鉄の2つ駅があります。
地下鉄で来る方はまず地上に出てJR目黒駅の方へ歩いて下さい。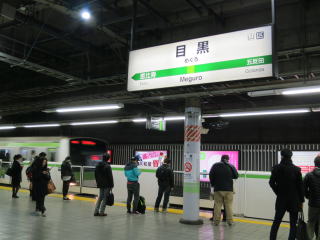 After you get off the train at JR Meguro station, go up the stairs to Central Gate.
JR目黒駅で電車を降りたら中央改札口へ向かって下さいね。(上る出口と下る出口がありますが上る方です。)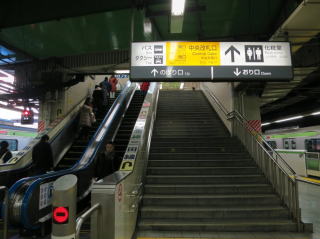 After you get out the ticket gate, go to West Exit.
改札を出たら西口方面へ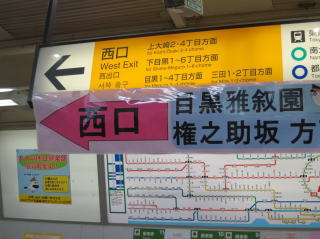 Go to West Exit and turn right
西口を出たら右方向に
Walk 1 minute...
1分ほど歩くと...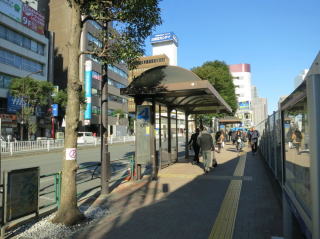 You see the traffic lights, and Family Mart convenience store across the street.
信号があります。向かいにファミリーマートが見えます。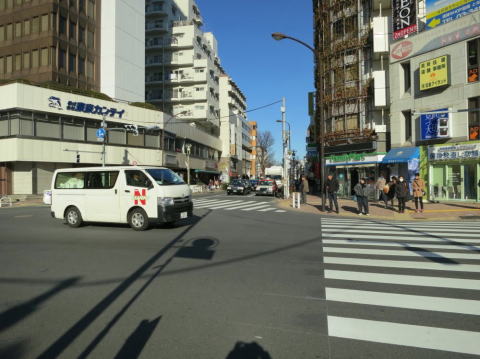 Cross the traffic lights and you will see Tokyu Store super market across the street.
信号を渡るとその向かいに東急ストアがあります。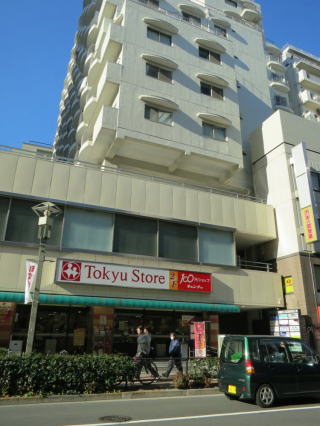 The building entrance of our studio is next to the super market.
Shop sign is at the entrance wall as well. Please come to 8th floor by elevator.
東急ストアの隣に私たちのスタジオのある建物への入り口があります。エレベーターで8階まで来て下さいね。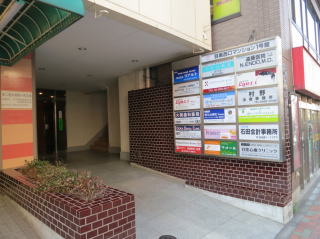 We are looking forward to seeing you at our studio!
ご来店お待ちしております!
KIMONO PHOTO STUDIO 和(wa)
Address: #804, 2-24-13, Meguro Nishiguchi Mansion I
Kamiosaki, Shinagawa-ku, Tokyo
TEL 070-6455-9831
FAX 03-6417-9312